Yountville, Calif. is considered the "Culinary Capital" of the Napa Valley. The town is home to The French Laundry, Chef Thomas Keller's award-winning French bistro, among several other fine dining establishments that have earned Yountville shining stars on the culinary map of America.
Daily, visitors journey to Yountville for artisanal, farm-to-table meals at restaurants that have rendered even the toughest food critics to melt like butter. It's a destination to expand and explore your culinary palate. Dine in Yountville and feel like you've taken a journey across the globe in a single bite.
We always recommend reservations to secure a memorable meal in Yountville. Most restaurants take reservations on Tock or Open Table. Many restaurants in Napa Valley have new or modified hours. Click here to view a current list of hours for our restaurants. 
Here is a complete list of the restaurants in town and nearby to discover:
yountville bakeries, coffee shops & more
recommended restaurants nearby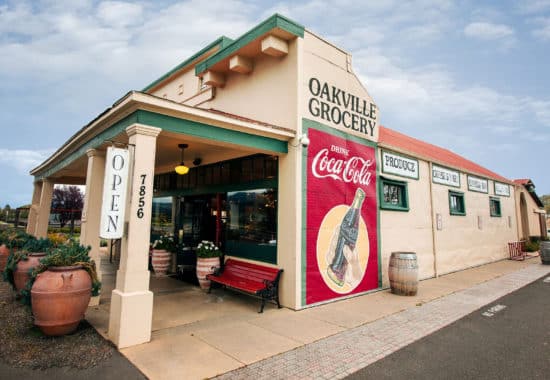 Napa Valley Grocery Oakville Grocery is your destination for good food. Good food, great hospitality, and quality local ingredients are at the heart of what we do. Our approach is to offer delicious, feel-good favorites […]
Culinary School in Napa Valley Whether you're a student seeking a culinary or baking and pastry career, a home cook, a food and wine enthusiast, or an entrepreneur looking to start a new food business, […]
Napa Valley Deli & Wine Shop GARY'S NAPA VALLEY Stop in for wine, beer, spirits, gourmet specialties, and gifts. Let us help you plan your next event, find the perfect gift, grab dinner or pair […]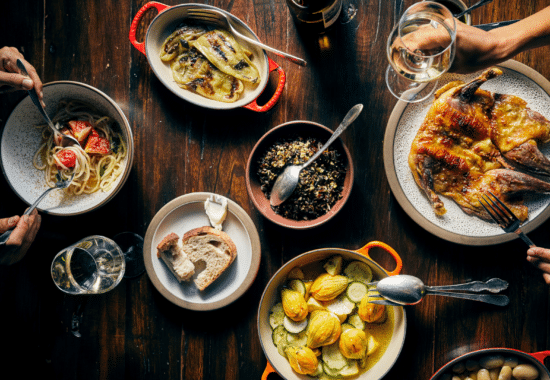 Napa Valley Dining The Charter Oak is a restaurant in the heart of the Napa Valley.  Lead by Chef Christopher Kostow of the Michelin three-starred The Restaurant at Meadowood. This Napa Valley dining experience is […]
YOUNTVILLE WELCOME CENTER
YOUNTVILLE CHAMBER OF COMMERCE
6484 Washington St., Suite F
Yountville, CA 94599
Monday–Friday: 10AM – 4PM
Saturday–Sunday: 10AM – 3PM
(707) 944-0904