It's the most wonderful time of the year! And that means it's time to find the perfect gift for all the important people in your life. I invite you to join me in shopping local this year in Yountville. Holidays in Napa Valley are an amazing time – from events like the Santa Train to shopping discounts for Napa Christmas, there's so many reasons to spend your time here this season.
If you are like me and get all your shopping done early come up to Yountville on Saturday, November 30, for Shop Small Saturday! Not only will you be supporting local businesses; but for every $50 you spend at participating businesses you can enter to win amazing prizes. 
Scroll down to learn about all the unique retail experiences that Yountville has to offer this holiday season just in time for Napa Christmas!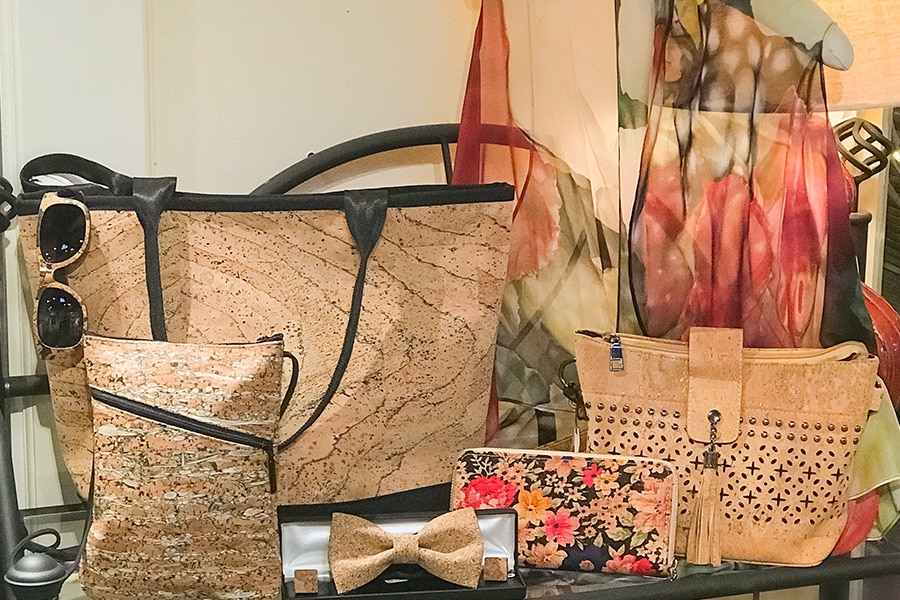 SENSES by JCB
SENSES by JCB, located in the JCB Village is a new captivating and luxurious boutique experience to enlighten all your senses! The sumptuous boutique showcases the latest fashions direct from Paris.  It also provides the pleasures of the finest skin care products from around the world. Immerse your senses in an experience creating your very own personal perfume or delight in one of their own designed scents inspired by the heart of Burgundy!
A Little Romance
A Little Romance is an enchanting shop with an array of wonderful, lovely, and unusual gifts to share with someone special. As you browse this unique shop you will find an enormous selection of accessories. Over a dozen choices of scarves, handbags, jewelry and hats galore. In addition, they have a beautiful line of bedding to create that warm, inviting bedroom. The ambiance of the shop is friendly and stopping at A Little Romance is certainly a must for your holiday shopping.
Sisters Boutique
Sisters Boutique's goal is to be a place where locals, visitors and friends will shop again and again. They offer the latest fashions for women, local artisan jewelry and accessories, as well as a full range of beauty and skin-care services. Find great gifts for your favorite sister, daughter, or mother at this family owned boutique.
Montecristi Panama Hats
Montecristi Panama Hats of Napa Valley has a new home at 6496 Washington Street!  They import and sell high-quality, genuine Panama hats and accessories handcrafted by skilled master weavers from Cuenca and Montecristi, Ecuador. They are proud to share this artful, centuries-old weaving tradition with Yountville. They carry the largest inventory of genuine Panama hats in United States; featuring high quality hats and styles for all occasions.  In addition to an impressive selection of hats, they also sell Ecuadorian pottery created by Eduardo Vega, one of the most noted muralist and ceramist designers in Latin America. His murals have contributed to public and private spaces in Ecuador, as well in the Americas.
C'est La Paire
Do you or someone you love, love shoes? Then look no further than C'est la Paire.  This is a shoe store that is cultivated so all women can enjoy it. They have a little bit of everything for both locals and visitors. Take a peek, enjoy the ambiance and treat yourself to the one-of-kind service and attention you deserve! In addition to their shoe collection they also sell a great collection of fun trucker hats and totes that would make an excellent white elephant gift! 
Forty Five Ten
Tucked alongside The French Laundry and Bouchon Bakery, Forty Five Ten is a fashion hideaway in the heart of Yountville. The thoughtful selection of women's ready-to-wear clothing, jewelry, and accessories emphasizes a minimalist approach to luxury; perfectly in step with the Yountville's leisurely spirit. The Dallas-born boutique Forty Five Ten merges fashion and art, inciting the new, the unconventional, the eclectic, and the inspired.
Hunter Gatherer
Hunter Gatherer specializes in curated mercantile and provisions and embraces the dichotomy of understated luxury that epitomizes the Napa Valley. Hunter Gatherer is essentially a modern, curated "general store." Hunter Gatherer believes the spirit of the items we use in our daily life should be as beautiful as they are functional. In a world where things seem all too replaceable and disposable. Hunter Gatherer values quality over quantity and strive to be the retailer that provides classic, timeless, quality pieces that we like to call "essentials for the good life." Shop here for that person in your life who can recognize the finer things in life. 
Hope's Chest Jewelry
Hope's Chest Jewelry is a small company, started by Yountville local, Iren Jenny in 2002, after the birth of her granddaughter, Hope Sevana. Hope's Chest Jewelry promotes, sells and preserves vintage memorabilia for future generations. These jewels and memories are from an era when life was quieter, the rules clearer and the world simpler. Hope's Chest Jewelry also has a line of new and edgy jewelry from local artists and commissioned affordable pieces from the Middle East or Asia. If you are interested in seeing some of Hope's Chest Jewelry in person this holiday season you have two opportunities! Stop by her table at The Shops at the Marketplace during Shop Small Saturday or visit  her on December 7th at Hotel Yountville for Holiday Heritage with Hope's Chest Jewelry at Hotel Yountville
Knickers & Pearls
Knickers & Pearls Boutique brings luxury lingerie to Napa Valley from around the world. In addition to unique lingerie collections, they carry beautiful swimwear, sleepwear, loungewear and accessories. Pick up something cozy for that special someone and make Christmas even more special. 
Lemondrops Children's Boutique 
Need to find something for the young ones in your life? Look no further than Lemondrops Children's Boutique. They offer an array of high end baby and children's clothing, as well as a wide selection of unique and classic toys. They also offer free gift wrapping to make your holiday little easier! 
Tay & Grace
Tay & Grace offers a fabulous collection of women's clothing.  Featured lines include Michael Stars, Velvet, Bailey 44, Ella Moss, Heather, 360 Cashmere, Rich & Skinny, Yosi Samra and Melissa Shoes. The staff offers personalized assistance and would be the perfect place to pick something up for someone else…or for yourself!
Napa Valley Dreaming 
We all have that one really hard to shop for person and Napa Valley Dreaming can help you to find the perfect gift. Browse through unique home decor, cook books, kitchen wares and christmas ornaments! 
Insider Tip
In addition to all of the great retail locations in Yountville all Tasting Rooms also have a retail component. Explore the Ralph Lauren Home collection at Silver Trident Winery or find something for the art lover in your life at Jessup Cellars. Looking for some cigars to celebrate New Years Eve? Look no further than Beau Vigne in NoYo. 
We look forward to welcoming you to the Brightest Town in Napa Valley for all your holiday shopping needs! And make sure to book your holiday experiences like the Santa Train, special wine tastings, and holiday dinners!